Better off with hemp. What you need to know about CBD oil, the ideal folk medicine.
Hemp oil has become increasingly popular in the last 5 years. There are always new brands on the market. You can find the oil for sale in more and more stores. But how beneficial is CBD oil? Why suddenly a true craze arises around this? This oil was always there. Do people suddenly find out that it is almost a panacea?
Why are we only now discovering how beneficial hemp oil really is? A short ride through history.
"The use of cannabis as a mind-expanding drug has been documented by archaeological finds in prehistoric societies in Eurasia and Africa." This is what Wikipedia says if you search for "cannabis". "In 1545, cannabis spread to the West".
It seems that cannabis is really a primal plant. This plant is very easy to grow and can grow anywhere. Over the centuries, people have used the oil of this plant as an aid to countless ailments. In 1890, the famous English physician Russel Reynolds writes in the British medical journal The Lancet: "When it is administered pure and carefully, cannabis is one of the most valuable drugs we have". Russel Reynolds was the personal doctor of Queen Victoria. He prescribed cannabis tincture against the menstrual cramps the Queen suffered from.
The Marijuana Tax Act, USA 1937
Until the 1900s, cannabis tinctures were freely available at every pharmacy. The doctors prescribed cannabis oil to their patients. Later on, industry and lobbying in America launched a public campaign against marijuana. When the Marijuana Tax Act in the USA was adopted in 1937, cannabis fell into illegality and forgetfulness.
Raphael Mechoulam and the myriad healing properties of marijuana
In 1940 the CBD was extensively studied and described by the Israeli chemist professor Raphael Mechoulam. Now at the age of eighty-eight as a professor at the Hebrew University of Jerusalem, Raphael Mechoulam continues his research into the myriad healing properties of marijuana. From that time the interest in the cannabis phenomenon grows explosively. Israel is currently leading when it comes to the use of medical marijuana.
Hadassah University Hospital in Jerusalem prescribes medical marijuana to patients with severe chronic pain due to cancer, MS and other serious illnesses. The Hebrew University of Jerusalem has even established a special Cannabinoids Research Center to research the healing properties of the cannabinoids and put them into practice.
The cannabinoids and the different types of oil.
There are two main types of cannabis, Cannabis Sativa and Cannabis Indica. Both consist of different psychoactive and non-psychoactive components. The most important psychoactive component is called trans-delta9-tetrahydrocannabinol or THC. Another component the CBD has aroused much interest in recent years. In addition to these two, cannabis consists of more than 100 chemical components, called cannabinoids.
Regarding the oil, there are three main types of cannabis oil.
CBD oil is extracted from the stems of a hemp plant. According to the law, it must contain less than 0.3 THC. This oil has no psychoactive properties.
Hemp seed oil speaks for itself. This oil contains little to no THC or CBD. People extract it for its healthy fatty acid profile. It is rich in Omega 3 essential fatty acids and not psychoactive. People often use the oil for cooking.
THC oil is made from the Cannabis sativa plant that contains both CBD and THC in different concentrations. If you use this oil you will get high.
How is hemp oil made? 
There are a number of ways to obtain hemp oil from the cannabis plant. The most commonly used method to make weed oil in smaller quantities is by alcohol extraction.
Is hemp oil legal or illegal?
Hemp oil with less than 0.3% THC is legal in many other European countries. CBD oil is legal and THC oil is not.
Why is cannabis oil the ideal medicine for the folks?
The cannabis is a natural product and therefore freely available. No pharmaceutical company can impose a patent on the cannabis and then ask high prices for it. After all, anyone who needs it can make Mediwiet Oil at home.
I will continue to talk about the CBD oil, the non-psychoactive oil. So, we're not talking about smoking marijuana now, nor about cannabis being addictive or not. I will continue to talk about the oil extracted from the cannabis plant. The so-called medical marijuana oil, or CBD oil. And if you are interested in it, please keep reading.
How does it work?
Our body has its own endocannabinoid system. The endocannabinoids regulate all kinds of important processes such as the production of hormones, proteins, and the immune system. The cannabis plant contains phytocannabinoids. These are almost identical to the endocannabinoids of humans. We have receptors everywhere on our body. The cannabinoids fit like keys in these receptors. A disease is a sign that an imbalance has occurred in the human body. This can often be remedied by taking vegetable cannabinoids in the form of hemp oil.
What are the benefits that the CBD oil offers?
The benefits of CBD oil are countless to name them all. Below is a selection of the conditions with which hemp oil gives proven good results.
• For anxiety and stress – It is scientifically proven that CBD oil can be a very good tool for anxiety disorders.
• Hemp oil also helps very well with the relief of chronic pain. As mentioned above, they prescribe this oil to hospital patients in Israel.
• CBD oil has anti-inflammatory qualities. This oil can, therefore, be used for the treatment of rheumatism and arthritis.
• Insomnia – Due to the de-stressed effect on body and mind, the oil can help to improve the quality of sleep.
• CBD oil has been shown to help with many skin ailments. These include dry skin, skin spots from ageing, eczema and psoriasis. It has an anti-inflammatory effect. The oil increases the levels of the essential fatty acids, linoleic acid, alpha-linolenic acid and GLA.
• In epilepsy – Hemp oil is successfully used to treat people with epilepsy. Epidiolex is a cannabis-based medicine for the treatment of epileptic seizures.
• Improves the health of the heart and blood vessels by stimulating the antioxidation processes. It keeps the heart and circulatory system flexible. Makes blood vessels a little wider. Therefore, it can also have a blood pressure lowering effect.
• Migraine and headache – According to researchers, one or more substances present in cannabis plant have a therapeutic benefit for the people who suffer from these conditions.
• There are indications that the cannabinoids have anti-cancer properties. There are invitro and invivo studies that prove these properties. Many of the questions the scientists' have do not have an answer yet. Clinical studies on how cannabis works are currently underway.
What is the correct dosage?
1. We are all different. This means that people respond to different doses of CBD. So you will have to test to see which dosage suits you best.
2. Start with a small amount and build it up slowly. Know that more is not always better.
3. If you have medical conditions, you are pregnant, breastfeeding or are taking medication, you must ALWAYS consult a doctor first! At higher amounts, CBD can influence the effect of the medicines you maybe are taking.
Are there any side effects of the CBD oil?
Although these are rare, there are people who have side effects with CBD oil. The most common are low blood pressure, dry mouth, slower thinking and dizziness.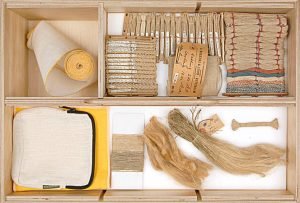 The cannabis plant is environmentally friendly.
Apart from its health benefits, the cannabis plant has a healthy ecological footprint. With a maximum yield per hectare, we can use every piece of the plant. There is no waste after processing the cannabis plant. In addition to medicinal oil, many other products can be made. The hemp seed is edible and nutritious and healthy for humans and animals. People press oil  from the hemp seeds and use this oil for cooking. The fibers of the bark are particularly strong. So people traditionally make rope and textile fabrics out of it. The woody parts of the plant is ideal as straw for rodents and horses. They have a high combustion value and little ash formation. So it is a good alternative to firewood. In the Low Countries people were using the plant as a windshield and as 'property boundary'. The pronounced vertical root structure combats soil erosion. You can make paper from hemp fiber. And that just a grasp of the many possibilities to use the cannabis plant.
Conclusion
Cannabis Sativa is one of the ancient plants on our planet. Now you know that cannabis is the ideal folk medicine. You can take advantage of the beneficial effects of the caring sister in the Cannabis family, the CBD. It has become hugely popular in the last five years. The brands and different products are growing day by day. Scientists are busy trying to figure out how it works and how it can help in the fight against various diseases. National Geographic comes in June 2015 with an extensive article about medical marijuana and the developments of recent years.
But maybe you already have experience with CBD oil. I will like it if you want to share your experience with me by leaving a comment below this article.