Energy balls with dates and nuts recipe
Today I want to share my energy goodies recipe with you. A recipe for easy and tasty chocolate balls with dates, without added sugars. Only the fruit sugar of the dried fruit. Given that there is always a lot of added sugar in the regular sweets and here not you can call these chocolate date balls healthy treats 🙂 
I think you can definitely have some sweets from time to time, but it is better to leave the added sugars.
The summer is definitely over. Certainly, on this half of the globe. And that's a pity. But there are not only disadvantages to staying indoors. An advantage is that you have more time to experiment with new recipes, right?
At this time of the year, you literally turn more inwards, you have less energy and you get a sweet tooth. I guess you get the picture:-)  But, just staying inside all the time and eating constantly is seldom a good idea, don't you think?
So, read further my recipe for energy balls, roll up your sleeves and let's get to work.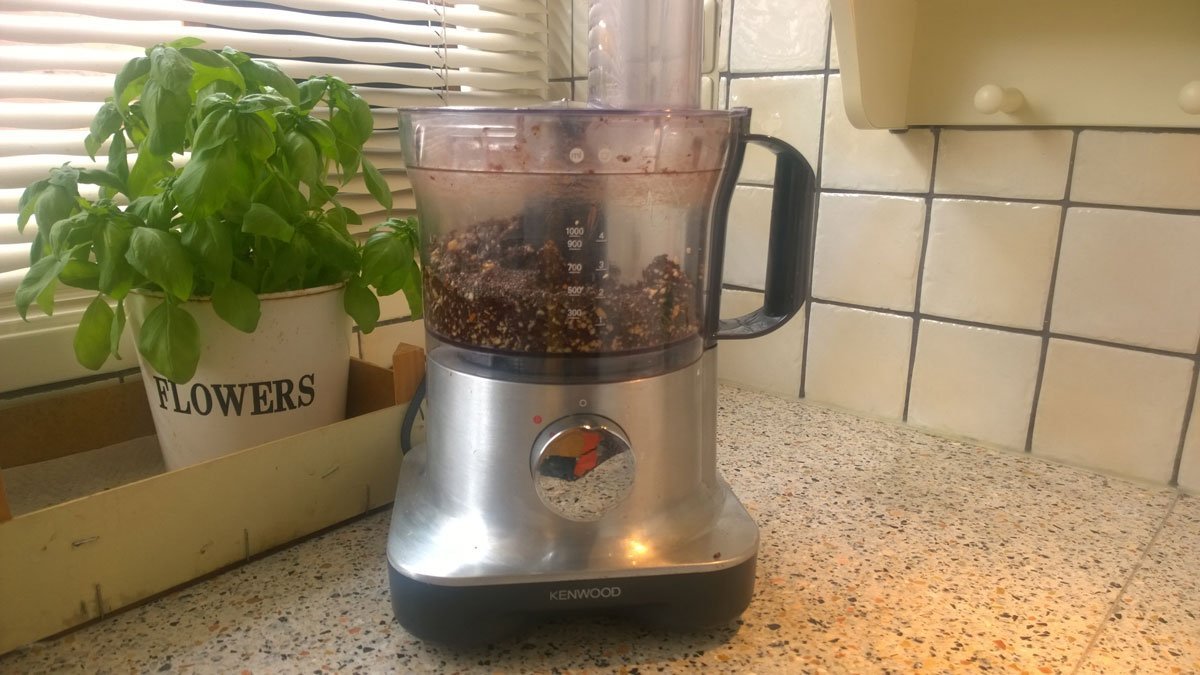 You will need these ingredients for your energy balls:
20 dates
10 figs
2 tbsp. raisins
4 tbsp. raw cocoa powder
2 tbsp. Flaxseed oil
4 tbsp. Sesame seed
4 tbsp. pumpkin seeds
4 tbsp. sunflower seeds
2 tbsp. unroasted walnuts
1 tsp. ground cinnamon
food processor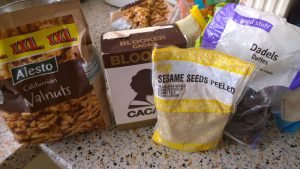 This is how you proceed with this chocolate dates balls recipe:
1. Put the dates, figs and dried raisins in a bowl with warm water and soak them for about ten minutes.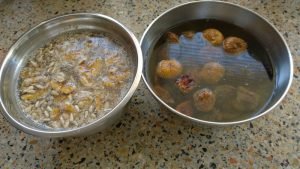 2. Put the nuts and seeds in another bowl with warm water and let them soak for about ten minutes.
3. Put the unroasted nuts in the food processor and grind them. Add the pumpkin and sunflower seeds and grind again.
4. Drain the dates, figs and dried raisins. Add this to the nuts and let everything in the food processor become a smooth mass.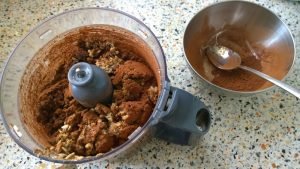 5. When a ball forms, add the oil and half of the cocoa powder, half of the sesame seeds and the cinnamon.
6. To make your healthy energy balls with dates, roll small balls of all this mass and place them on a plate.
7. Sprinkle the rest of the sesame seeds on a plate. Roll your sweets through the sesame seeds until they are completely covered.
8. Place the no bake energy balls in the fridge for 1/2 hour.
You can vary with this chocolate ball recipe and make other healthy chocolate balls with dates. Instead of energy balls with walnuts, you can make chocolate date balls with almonds or pecans. You can also replace the sesame seeds with coconut and cocoa.
Use your imagination and make healthy energy balls as a snack for the cool autumn days.
Store your energy goodies in the fridge.
Tastoe!
_____________________________________________________________
Tip! Great with coffee and tea. Or just as a snack:-)