How to relieve mosquito bites overnight naturally?

Natural mosquito bites itching remedy
This was the question I have asked you in my previous article about the natural mosquito repellent I have made and tested. And of course you wish to avoid the mosquito bites, but sometimes these nasty little creatures manage to get you. How to make mosquito bites stop itching? How do you reduce swelling from a bug bite?
What should you do? Go and grab the first the best after-bite at the drugstore?
Well, I wouldn't do this. Lots of these remedies smell, let's say, not particularly pleasant. But, what natural remedy stops bug bites from itching?
If there is a natural mosquito bites treatment to replace the chemicals why not explore this? There are enough essential oils for bug bites which soothe itching and essential oils for bug bites swelling.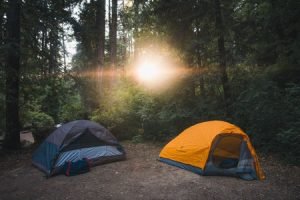 In this article, you will learn how you can easily make a remedy for a homemade anti-itch oil. This after bug essential oil takes the itch out of a bug bite. The swollen places get back to normal real quick. It is non-toxic, child-friendly and it works! And you can still enjoy the nice evenings and your time outdoors:-)
From using vanilla extract to soothe toothache to removing a wart with a swath of duct tape. There are lots of remedies your grandma had at hand in her kitchen cupboard.
Our grandparents did learn by doing and had tons of knowledge about many natural or just practical remedies for almost every ache, pain or ailment. It's a pity many of the knowledge is lost
Mashed plantain leaves which have impressive wound-healing abilities could sooth the place where the mosquito bite is.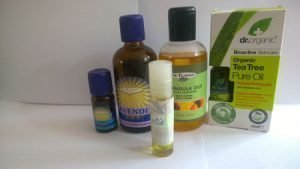 Many essential oils do have soothing properties. This is why I have prepared this natural after bite remedy. Just before the summer break, I made a small bottle with the mixture. As we all want to enjoy the nice weather and the opportunity to gather some energy this summer season I took it with me. I must admit that thanks to the natural mosquito repellent I have made the Italian mosquitoes didn't bother us that much this time:-)  Except some accidental bites while sitting in the shade or during the evening reading on the terrace. So, I have had the opportunity to test the mix though:-) And I am not disappointed.
This is why I want to share my after bite essential oil recipe with you too. It is super easy to make and is ready in less than five minutes.
My recipe for a homemade natural anti-itch oil blend
You will need these four After bite ingredients:
10 ml. – Calendula (base) oil
5 drops – Tea Tree essential oil
7 drops – Lavender essential oil
5 drops – Peppermint essential oil
10 ml – roller glass bottle
That's all.
This is how you proceed:
Put the carrier Calendula oil in the glass bottle. Leave some space for drops of essential oil.
Add the essential oils.
Firmly push the roller ball on top of the bottle and top with the cap. Then shake well to dilute these with the carrier oil.
And now you can label your very own bottle of anti-itch oil blend:-) Use masking tape and marker.
Please note that this after bug essential oil blend has the right amount of drops which is safe for children. For babies, you might wish to decrease the number of essential oil drops.
I am not using any alcohol to dilute the oils. This way your skin will not dry out but will get nourished. I am not using water either. So, you get a nice a gentle scented oil blend as a result.
How to use:
Simply roll the after mosquito bite essential oil blend onto the mosquito bites. You should feel relief pretty quickly after applying the oil.
You might apply it more than once if needed.
I do recommend you do spot testing for allergic reactions before you start using a new product on your skin.

Conclusion
Essential oils for treating mosquito bites and the consequences can be very effective. In my opinion, they are a far better option than the regular insect bite relief ointments and sprays available.
Now it is your turn to prepare the mixture and try it out. I am really curious about how it is working for you.
But, if you don't feel like preparing the blend yourself there are also many natural alternatives for sale nowadays. This homeopathic Bug Bite ointment of Hyland's temporarily relieves the symptoms of inflammation, pain and itching. You can read more about it and buy this remedy here.
What are your tips and tricks to keep enjoying the pleasant summer evenings outside and how to get rid of mosquito bites overnight?